Description
Webinar with Lee Jampolsky

Ian Patrick talks to Dr. Lee Jampolsky about his great life lessons, such as dealing with major health issues (learning to trust and transform them) and what he has learned on his spiritual path.
Lee Jampolsky is an 
A Course in Miracles
 teacher and has served on the medical staff and faculty of several hospitals and graduate schools. He is the author of eight books, including 
Healing the Addictive Mind
, 
Smile for No Good Reason
 and 
Walking Through Walls
. A retired psychologist and founder of Inspirational Psychology, his books are published in a dozen languages and have sold over 100,000 copies. He offers mentoring and coaching in how to live, learn and practice love. www.drleejampolsky.com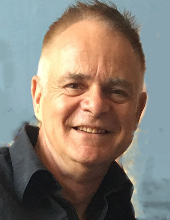 Ian Patrick is the Founder of the Miracle Network, which he managed from 1994 to 2016, editing its magazine, 
Miracle Worker
. He has spoken about 
A Course in Miracles
 on TV and radio, and is a regular speaker at ACIM Conferences. He has been facilitating Course workshops internationally since 1998. He is author of 
Of Course!
 a personal account of living ACIM.