Webinar with Jon Mundy.

Join Ian Patrick, online, for this webinar, as he talks to Jon Mundy about: his life, background and life lessons; his spiritual path; his books; his take on and practice of A Course in Miracles; and his frienship with Course scribe Helen Schucman.
Expect some enlightening principles and practical ideas from this experienced teacher of the Course. There will be an opportunity, towards the end, for participants to ask questions.
Jon Mundy met Helen Schucman in 1973. She introduced Jon to the Course and served as his counsellor until she became ill in 1980. Publisher of Miracles Magazine and the Executive Director of All Faith's Seminary International in New York, Jon is also a lecturer and the author of 10 books, the latest being A Course in Mysticism and Miracles. Jon's best selling book, Living ACIM, has been translated in 8 languages. www.drjonmundy.com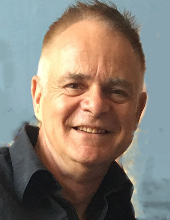 Ian Patrick is the Founder of the Miracle Network, which he managed from 1994 to 2016, editing its magazine, Miracle Worker. He has spoken about ACIM on TV and radio, and at Conferences, and has facilitated Course workshops, internationally, since 1998. He is author of Of Course! a personal account of living ACIM.
Participants will be sent a link to view and participate in this online event, not more than 24 hours before it begins.
International times:
8.30 – 10pm CET
7.30 – 9pm UK
2.30 – 4pm EST
11.30am – 1pm PST
BOOKING: please select ticket/s below. Miracle Friends' 20% discount can be applied at the checkout. Or, if you prefer, contact (020) 3538 6163 or admin@miracles.org.uk.
Please note that booking closes 24 hours before the event.